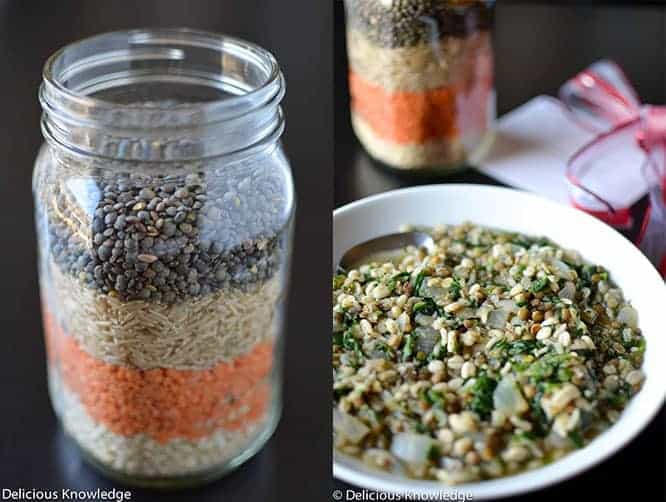 Truth #1: I've been secretly listening to Christmas music since November 1st.
Truth #2: Christmas Eve, Christmas Day, and New Years dinners have all been planned since mid-October. Seriously. I may have a problem.
Clearly, I am more than excited about the upcoming holidays!
You know what I'm not excited about? The endless treats, cookies, bars and cocktails that will be coming my way from now until January 2nd. Well, maybe a little excited about the cocktails. Cranberry Champagne punch is totally worth the extra calories.
Not to get too dietitiany on you, but it's easy to see why we all tend to pack on some extra padding this time of year. A bite here, a bit there, it can easily add up.
While I don't chastise anyone for wanting to indulge a bit more than usual, I do recommend keeping a check on what's worth it and what's not.
My grandmother's rice pudding on Christmas Day? Worth it and then some.
My neighbors slice and bake cookies that I can have any old time of the year? I can confidently pass. (Sorry!)
Which brings me to the idea of gift giving. I am a total sucker for DIY- especially food and kitchen stuff. Hello, have you seen my pinterest? Clearly I'm pretending to live a life where I craft all day long.
Since most of my friends and family are the same way, especially the adorable boxes of sweet treats as gifts, I've decided to take another course. Because I know that you will be bombarded with candy and sweets galore this time of year and that sometimes, a nourishing meal is exactly what's needed after a heavy, party-filled weekend.
But this is not just any boring lentil soup. It's confetti soup!
Which means it's filled in pretty layers and topped off with rich spices. Add a bag of frozen spinach, a chopped onion and dinner or lunch is served. You could also get fancy and bring along a loaf of no-knead english muffin bread, this glittery wooden spoon, or my pumpkin-cranberry muffins.
Happy Holidays!
DIY Holiday Gift Giving: Lentil Confetti Soup
Ingredients
1/2 cup barley
1/2 cup red lentils
1/2 cup french green lentils
1/2 cup uncooked brown rice
1 large onion, diced
1 tbsp. dried oregano
1 tbsp. dried parsley
2 tsp. dried sage
1 tsp. ground black pepper
1 tsp. garlic powder
1/4 tsp. cayenne pepper
5 cups vegetable broth
Optional add-ins: 1 package frozen kale or spinach
Instructions
Empty contents of jar, minus spice packet, into a colander. Rinse well.
In a large soup pot, saute 1 chopped onion in 1 tbsp. olive oil
Add a pinch of salt to sweat and cook until translucent
Add contents of the jar, spice packet, 5 cups water and 5 cups vegetable broth
Bring to a boil. Lower heat, cover, and simmer for 1 hour. Stir occasionally.
If using, stir in 1 package frozen spinach 10 minutes before serving.

To gift:

Layer barley, lentils & rice into a large jar.
Combine spices and place in a plastic bag, place on top of layered ingredients.
Cover, include directions, and gift to someone who needs some nourishing soup!
http://delishknowledge.com/diy-holiday-gift-giving-lentil-confetti-soup/
See below for more DIY gift ideas from some pretty awesome dietitians.